Accelerating growth in a digital era
We build meaningful interactions to create memorable experiences through a process steeped in creativity, analysis and a test and learn philosophy.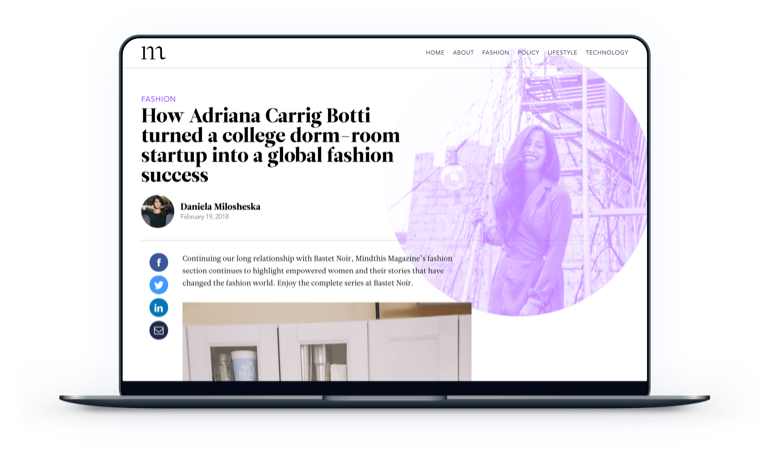 What we provide
Helping clients to help clients maximize their digital potential
Digital Strategy &
Identity
An impactful strategy is a living document that maps the path to success for the business, the product, and the user. Without strategy, products are lost in the woods.
We conduct research on your company, your competition, and the current competitive landscape to map out a plan for success that identifies areas of opportunity for your product to succeed.
Key Objective
Use a data-centric approach to create a plan for the product.
Product Design & Experience
This phase is where we design for the magical place where business goals and user needs meet. We transform strategy into beautiful, interactive digital solutions. Using the latest in research, we take an approach to design that is rooted in empathy, and we test those prototypes with real users to gain immediate feedback. These behavioural insights, coupled with fundamental business goals inform our decisions to craft the best user experience.
Key Objective
Create and implement your design language throughout the final designs for a beautiful, cohesive product.
Great products come from high-functioning, cross-disciplinary teams. Our dev teams are exceptional in their craft and share our passion for building exceptional products. These partnerships provide you the flexibility to choose which one is best for your business. We work fast and lean — with your devs or ours.
Key Objective
Take your product from design into a fully functional, viable, product.
SEO & Marketing Analytics
Our speciality is knowing exactly how to connect your brand to right audience on the right platform. Data builds the foundation for each digital service we provide, and we don't make decisions without it.
Our team of specialists understand what specific data is relevant to your business' growth. Utilizing the most sophisticated tools at each stage of your campaign, we analyze what's working and what's not. Through testing and iteration, we make informed decisions to generate the best results for your brand.
Key Objective
Collect and convert raw data into a cohesive and impactful strategy.
We're ready when you are.
Let's talk.
Whether you need to rethink your checkout system, or are looking to better serve your clients with a mobile app – we have solutions for you. Drop us a line, and we'll be in touch with you within 24hours.